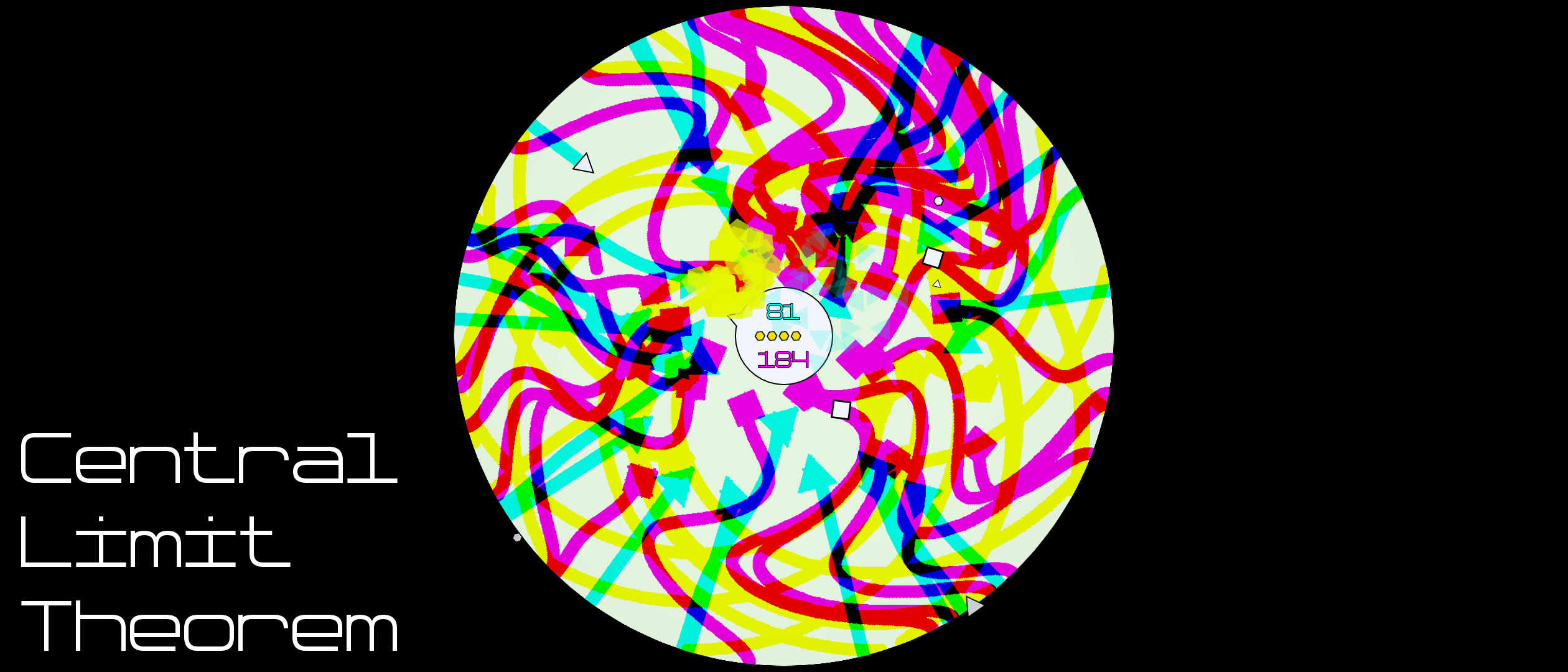 Central Limit Theorem
Central Limit Theorem is now out!
---
I'm so happy to announce that after about 6 months of work in evenings and weekends, Central Limit Theorem is finally out!
https://amicableanimal.itch.io/central-limit-theorem

Central Limit Theorem is a stylish survival shooter where you have to protect your core for as long as you can from the shapes attacking it. It's a quick, simple, stressful, high-score shooter designed to be played between other, more substantial games.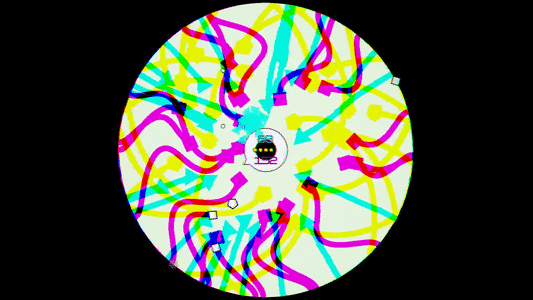 Each enemy starts with a unique behaviour (they can shoot, weave, or orbit) and they each leave a different coloured ink on the playfield. When another enemy crosses this ink later it will learn the behaviours of those that went before! The more ink, the more difficult the game becomes!
Central Limit Theorem started out as a #GGJ18 idea, and it's been an amazing journey polishing it up for a final release, with perhaps the highlight being winning the IDGA Scotland Community Choice Award (Edinburgh Winner 2018). Thanks to everyone who has supported and helped me to this point, in particular the amazing people at @edindies and @GameDevEd.

I hope you all enjoy it!
- Amicable Animal

P.S. This isn't the end of my work on Central Limit Theorem, as I'm currently working on an update to this alt-controller...
Files
CentralLimitTheoremWin.zip
62 MB
Nov 15, 2018
CentralLimitTheoremMac.zip
46 MB
Nov 15, 2018
CentralLimitTheoremLinux.zip
49 MB
Nov 15, 2018
CentralLimitTheoremLinux.zip
48 MB
Nov 15, 2018
Get Central Limit Theorem
Comments
Log in with itch.io to leave a comment.
Congratulations on the launch!
Thanks so much! It's great to finally launch a 'finished' game on here.
Cheers for making such a nice/interesting space, too!